Carbon dioxide extinguisher
Residue-free fire extinguishing
Carbon dioxide extinguishers work without leaving any residue. They are therefore particularly suitable for fire-fighting in IT systems and for use in laboratories.
Extinguishing effect
The gaseous carbon dioxide is heavier than air and therefore spreads quickly from the ground over the source of the fire. In this way, it displaces the oxygen and smothers the fire quickly and effectively. In addition, carbon dioxide has a cooling extinguishing effect. Since it leaves no residue, carbon dioxide is the cleanest extinguishing agent. Carbon dioxide is used as an extinguishing agent for fires of fire class B.
Application areas
e.g. server environments, IT systems, laboratories, medical practices
Permanent pressure extinguisher
Triggering via lever fitting: pull pull safety catch, press down lever
Extinguishing agent dosing via adjustable lever fitting
Snow nozzle or snow tube for high area coverage
Frost-proof up to -30°C
Weather and UV-resistant individual parts
Easy refilling
Mounting included
Type K5AJM is completely anti-magnetic and therefore ideal for areas exposed to magnetic radiation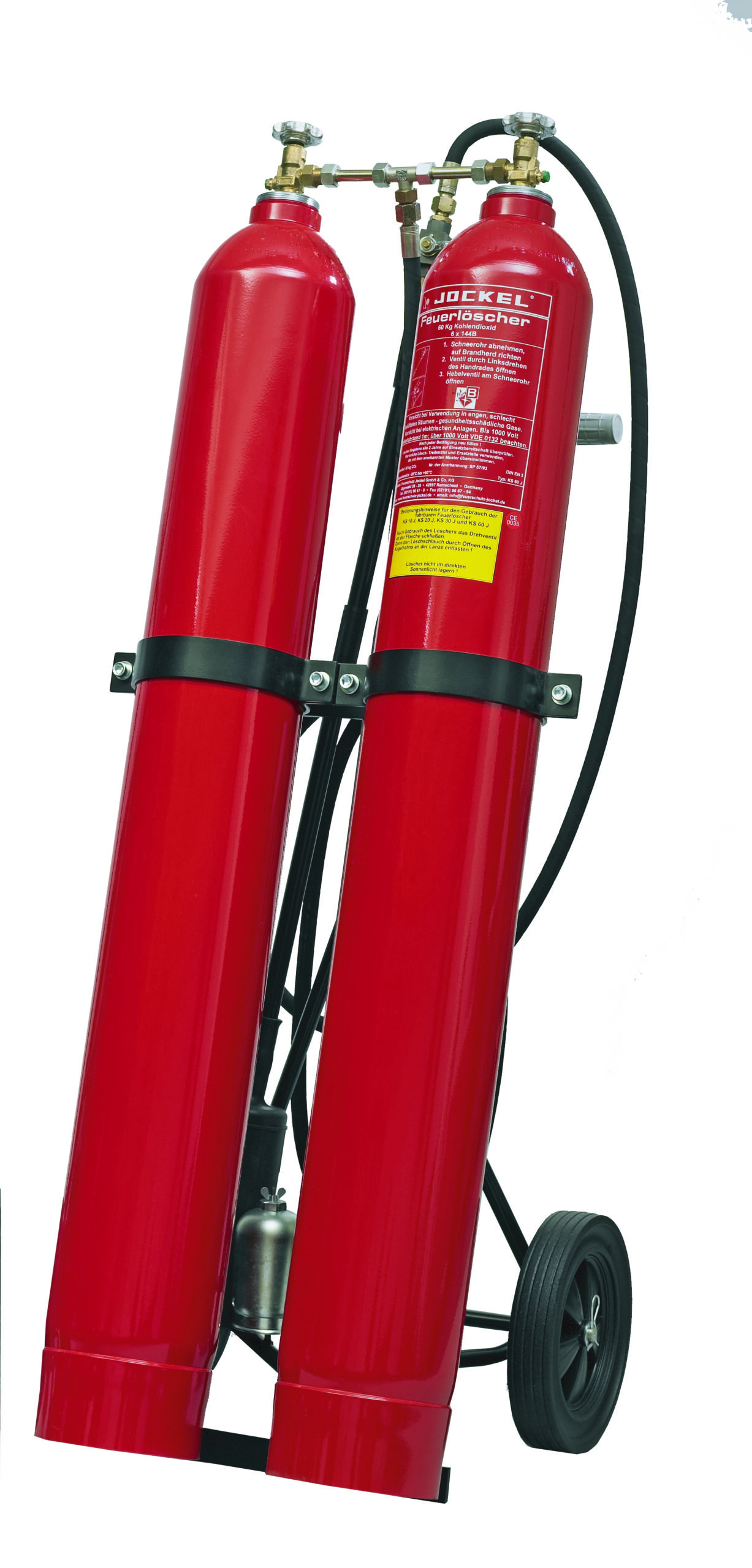 Targeted and convenient extinguishing agent dosage via KS ball valve
Flexible high pressure hose for more mobility
Easy to operate valves for releasing the extinguisher
Stable chassis for maximum mobility
Unit can be operated by a single person
Large container opening for quick extinguishing agent exchange
K20J also available with safety lance for fighting fires in engines and shafts
Frost-proof up to -20°C
Weather and UV-resistant individual parts
Economical maintenance due to standardised spare parts (Jockel modular system)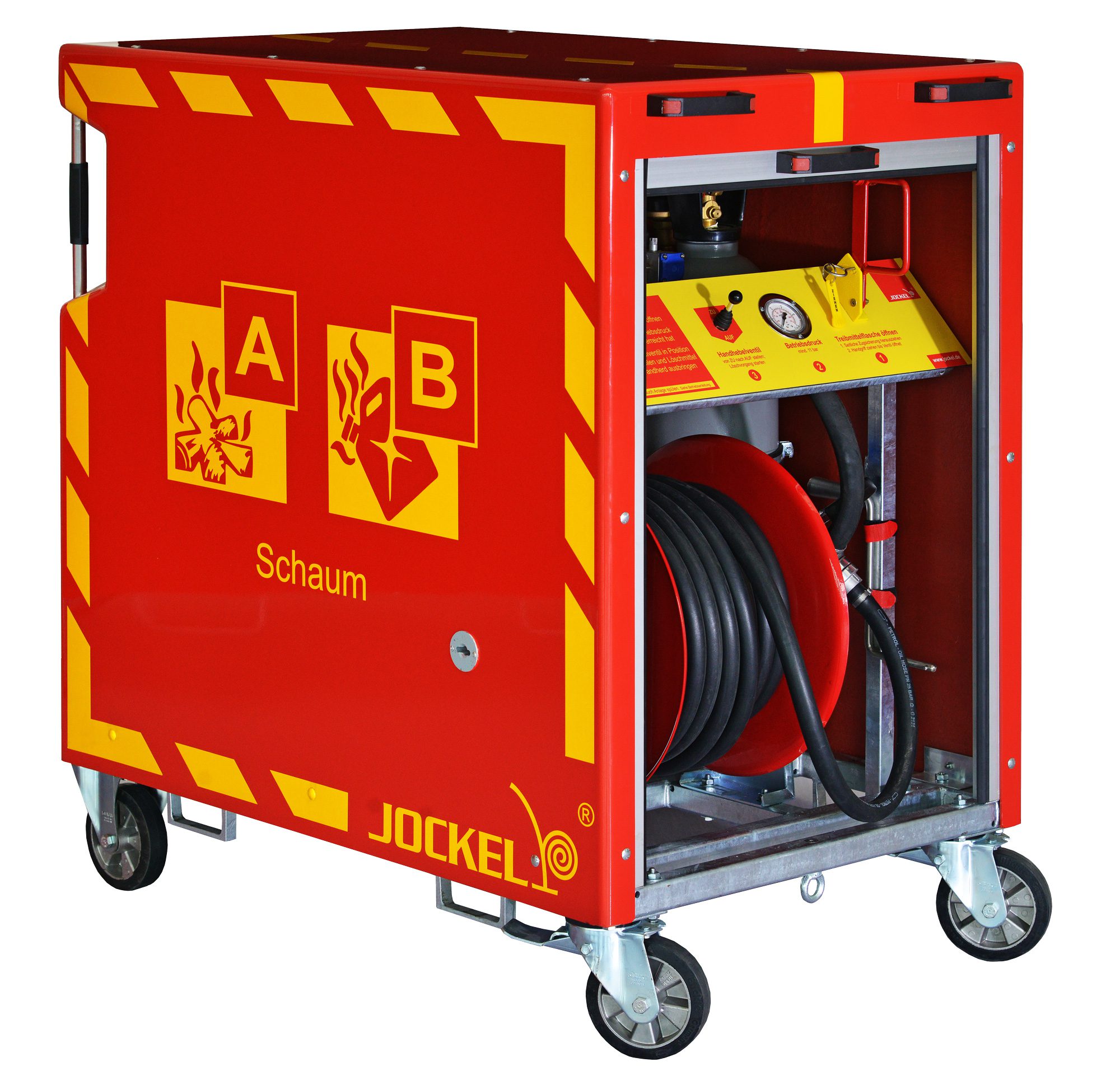 High extinguishing capacity, compact dimensions
Fit through the smallest DIN door
Permanent monitoring of the CO2 level by weighing device (optional equipment)
High quality extinguishing agent
Operates in only 3 steps

Ideal for areas that cannot be monitored by people
Trigger automatically when exposed to heat
Brass sprinkler head
Refillable
Attention: As there is no test standard for these units, these units are not approved according to EN 3.
The Jockel modular system
The design of all Jockel fire extinguishers within a product family is almost identical. Many spare parts can be used for more than one type, e.g. tanks, draught-protection devices, CO2 cartridges. At the same time, only a few maintenance tools are needed. They can be used for several units. Therefore, Jockel fire extinguishers are not only particularly easy to maintain, but also economical.